Instructions for using your smartphone as measuring device
Selfcare works following the principle of ''bring your own device'' meaning that you can pair your own wearables or health apps with Selfcare. A variety of pedometers and smartwatches from brands like Apple, Fitbit, Garmin, Polar, Withings, iHealth, Medisana, Xiaomi and Omron work!
So, no pedometer? No problem! In most instances you can easily use your smartphone.
For Android phones
Step 1. Open the Google Fit-app and create an account.
Step 2: Log on to Selfcare and choose "meting toevoegen".
Step 3: Select the shoe from stappen (

) and click on "Koppel een wearable, smartphone of gezondheidsapp".
Step 4: Select 'Android: Google Fit' and sign in with your credentials account of Google.
Do you want to know more about synchronising Google Fit?
Read the following article.
---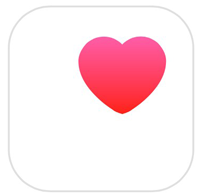 For iPhones
Step 1: Activate pedometer on iPhone.
Go to the 'Settings' app.

Go to 'Privacy > Motion & Fitness'.

Go to 'Fitness Tracking' and turn the switch on.
Step 2: Download and open the Selfcare app.
Step 3: Click on the three horizontal dashes at the top left of your screen and choose 'Apple Health'.
Step 4: Add 'Stappen' by clicking on the '+'.
Step 5: Allow Selfcare to access your steps.
Step 6: Scroll down and choose 'synchroniseer gegevens'.
Step 7: Repeat step 6 daily to receive the most current information.